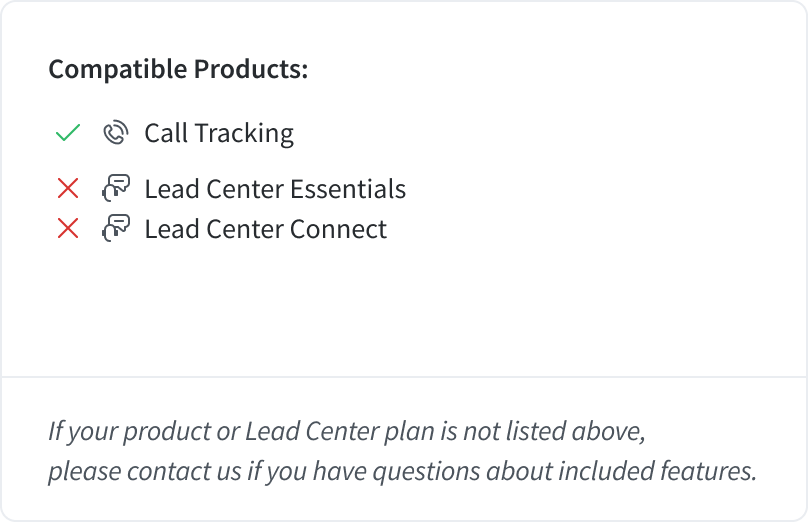 We will be ending support for the iOS 14 operating system. Please make sure you've updated your device to the latest iOS version.
With CallRail's mobile app for iPhone and Android, you can configure a range of notifications, including push notifications for calls and text messages to any of your companies or tracking numbers. These notifications will appear on the home screen of your mobile device, keeping you up-to-date with all your call activity.
Read about all of the app's features in the CallRail Mobile App Overview.
Getting started
Download CallRail's app using one of the links below for your device:
Creating push notifications
Log into CallRail's mobile app and tap the Settings icon at the bottom of the app.


Select Notifications.


Turn the toggle on to Allow Notifications.


Select the + icon at the bottom-right of the screen.


Turn the Mobile toggle on.




Choose the company, tracking number, interactions type, tag, and/or agent that you'd like to receive push notifications for.


Once you've customized your notifications, select Save at the top-right of the screen.


Your notifications will update to include the new push notification you created. To change or delete notifications, tap the company name (or All Companies) to access settings.