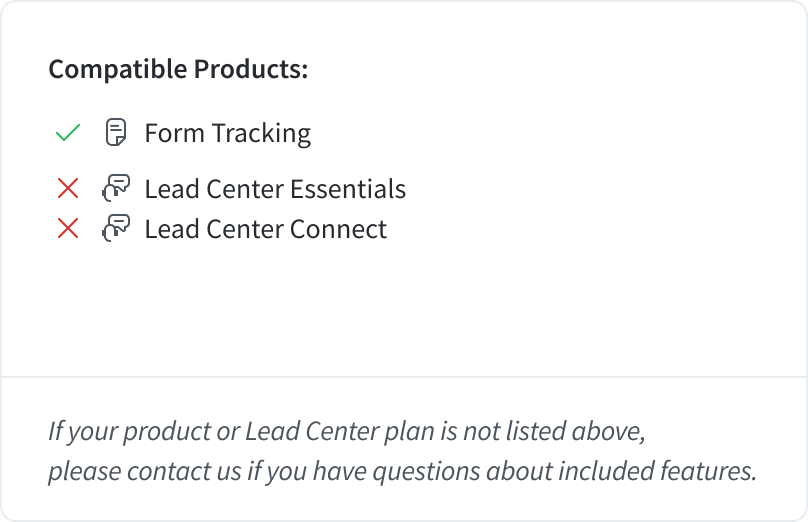 Heads up!
Google has recently upgraded to Google Analytics 4(GA4). We will be sunsetting our Universal Analytics integration in July 2023. Click here to learn how to make the switch to GA4.
In Universal Analytics, you can view the channel (source type) or keyword (search term) that led to a form submission on your website. This allows you a granular look at your form tracking data alongside the other campaigns you're tracking in Universal Analytics.
Getting started
Before following the steps in this article, make sure you've integrated with Universal Analytics and have set up your form goals in Universal Analytics.
View form submission channels
Once you're logged into Google Analytics, select Acquisition > All Traffic > Channels.




On the resulting table, select your form submission goal from the Conversions drop-down to drill-down into only your form submission data.


View referring sources
To view more information about how people found your website before filling out your form, click one of the channels under the Default Channel Grouping column. Make sure your form submission goal is still selected in the Conversions drop-down.
Direct shows the landing page URL:




Paid Search (and some Organic Search) channels display the search terms (keywords):


FAQs
I also have call goals set up in Universal Analytics. How do I see those?
If you've set up call goals in Universal Analytics, your default view when you reach the Channels page will include both your call and form submission goal. If you only want to see your call goals reports, use this article to find your data: