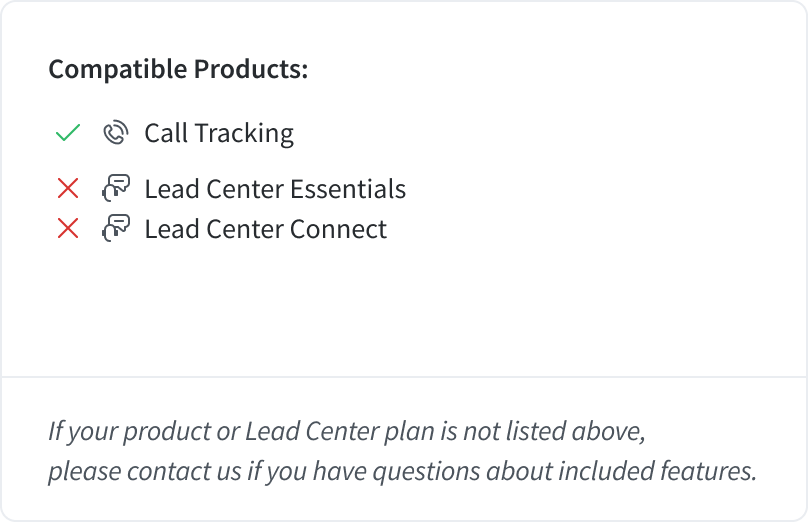 Google Looker Studio (formerly known called Data Studio) allows you to create custom dashboards and reports for data visualization. In this article, you will learn how to add additional data sources to your reports.
Getting started
If you haven't set up Google Looker Studio yet, follow the steps in our Google Looker Studio integration support article to do so.
Adding additional data sources
To add another data source, or display different dimensions on your report, you can re-deploy the CallRail Connector from your original report with a different "Group By" category. Follow the instructions in this section for each dimension you'd like to add to your report.
Open the report where you'd like to add another dimension and select File > Report Settings.


Click the ">" icon for Dimension on the right side of the page.


Click Create New Dimension at the bottom of the page.


Choose CallRail: Calls Summary from the bottom left-hand corner of the page.


You'll reach a screen where you can configure your custom report. Select your preferred dimensions for "Account" and "Group By" (this is a required step). You should choose a different "Group By" dimension than what already exists in your report.


After you've set up your integration to your personal preferences, click Connect at the top of the page in Google Looker Studio.


You'll be taken to a page where you can add additional configurations for your report. Click Add to Report when you're ready to finish your report setup.



Tip (optional): If you've selected Average Duration as one of your data points, Google recommends changing the "Type" on this page to "Duration (sec.)" within the Numeric section of the drop-down.


Click Add to Report at the top of the page when finished.


You'll be redirected to a new screen where your report will be built. Click Add to Report to add your data source.


Continuing customizing your report by choosing the graphs, colors, layout, and themes you'd like to apply to your report. Here's an example of a report that contains multiple custom dimensions: