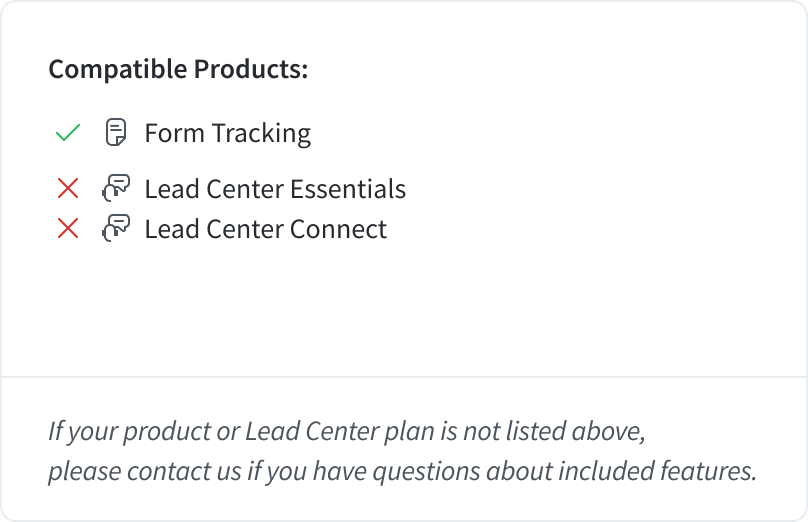 Use your form submission log to monitor the volume of form submissions coming into your business. We'll show important information about customers who fill out a form on your website alongside every other interaction they've had with your business.
Getting started
Form tracking requires CallRail's JavaScript snippet to report your data back to CallRail. Before getting started with form tracking, you'll need to install the JavaScript snippet on each page of your website or on the landing page that contains your form. This script is company-dependent in your account.
Learn more about form tracking in CallRail.
Need to print, export, or save a report? You can follow the instructions in this article to do so.
Form submission log
You can access each of your submissions from your forms activity log. Here, you'll have an overview of your form submission volume and find links to print or export your form activity.
Click Analytics on the left navigation bar.


Click Activity at the top of the page.


Choose Form Submissions from the Forms header on the left.


At the top of the page, your graph displays your form submission volume for the selected date range.


Beneath the graph is your form submission log that includes details about each customer who submitted a form. This includes the form's contents, landing page, campaign, and keywords associated with your form submissions.


Use the Edit Columns button to choose which columns you'd like to see on this table.

When CallRail shows marketing attribution data such as source, campaign, referrer, and landing page, typically the contact's First Touch milestone is represented. This means how a contact engages with your company for the first time is captured in your reporting.


If you'd like to search for specific names, numbers, or locations within the "Contact" column of the report, use the Search Contacts field at the top of the table to find your desired information.
Form submissions timelines
The timeline shows each form submissions, text message, and phone call in one cohesive place. Besides your Form Attribution reports, this is a great place to see the first-touch interactions a customer has with your business.
Click Analytics on the left navigation bar.


Click Activity at the top of the page.


Choose the company whose forms you'd like to view.


Choose Form Submissions from the Forms header on the left.


Click the Timeline icon to be taken to the customer's full timeline featuring form submissions, calls, and text conversations.




Form submissions appear in context with your contact's interaction history with your business. The Initial Source displays at the top of the page with your contact's details.





In your form timeline, you may see

Form Submission

information that includes additional form fields. CallRail keeps these form fields separate from the submission only in cases we don't detect a name, email address, or phone number. This keeps information like searches and inventory lookups from interfering with qualifying form data.






Within your Form Submission timeline, you can qualify, add a value, apply tags, or add notes to your form submission, directly from the timeline view. Your changes will be saved automatically each time you update these fields.
Compare data
Use these instructions to compare data within your report.
Place your cursor over the date range drop-down and click the plus icon that appears.

Choose your desired comparison period by clicking on the comparison timeframe drop-down. You can create a custom timeframe by clicking on Custom. You'll see a comparison chart for the two time periods you've chosen.

3. To exit the comparison view, click on the "X" that appears after placing your cursor over the comparison timeframe drop-down.


Score forms as qualified leads
Score leads from form submissions as qualified leads from your form activity dashboard, Lead Center, or individual customer timelines. Learn more about qualifying leads.