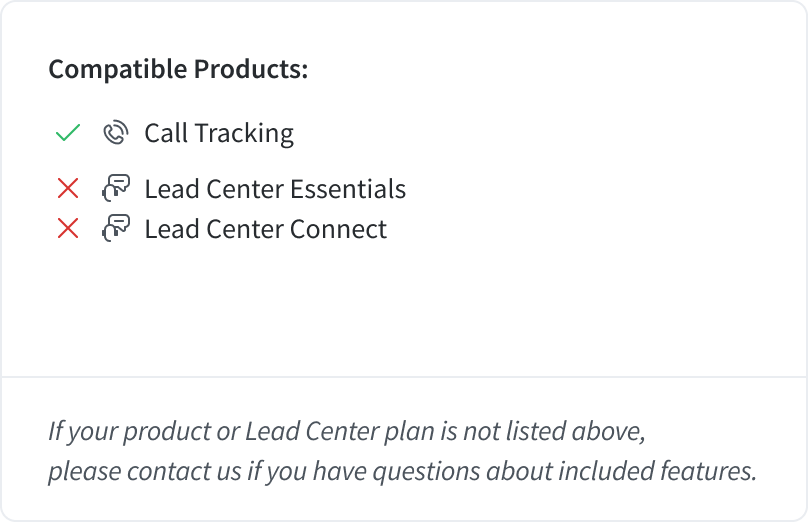 Exporting your Call log provides you with a spreadsheet of data in an Excel format. You can also save your Call log as a PDF document. When creating this report, you'll have the option to customize it, so that that only calls that fit criteria you specify appear on the spreadsheet.
Getting started
When creating a custom spreadsheet, administrators can select any company in the account to which they have access. Managers and reporting users are also able to select multiple companies in their spreadsheet if they have access to more than one company in an account.
Your spreadsheet will contain all data about your calls, including any information about the caller, the tracking number, and each column from your Call log.
Learn more about the Call log in this help article.
Export Call log overview
When creating your export, you'll be able to choose call data from single or multiple companies, if you have access to more than one company.
Click Analytics in the navigation bar on the left, then click Activity at the top of the page.


Select Call log from within Calls in the menu to the left.


Choose a date range for your report in the filter bar above the graph.

Please note that for any date-based filtering, the maximum amount of time any communication record will be held for is 25 months. This is further detailed in our data retention policy.


Select All companies in the filter bar above the graph to see call data from each company you have access to, or click the drop-down, pick your companies, and click Apply to narrow down your data to specific sub-accounts.


Choose the column items you'd like to include in your export by selecting the Edit Columns button and checking the boxes of your choice.


Click the Export button, and choose Excel or Excel All Columns to download an Excel file of your report. If you choose to export to Excel, your report will include a cover sheet that details the filters you used to create your report.


Select PDF Instructions and follow your browser-specific directions to save the report as a PDF file. You can also view this help article for more details.