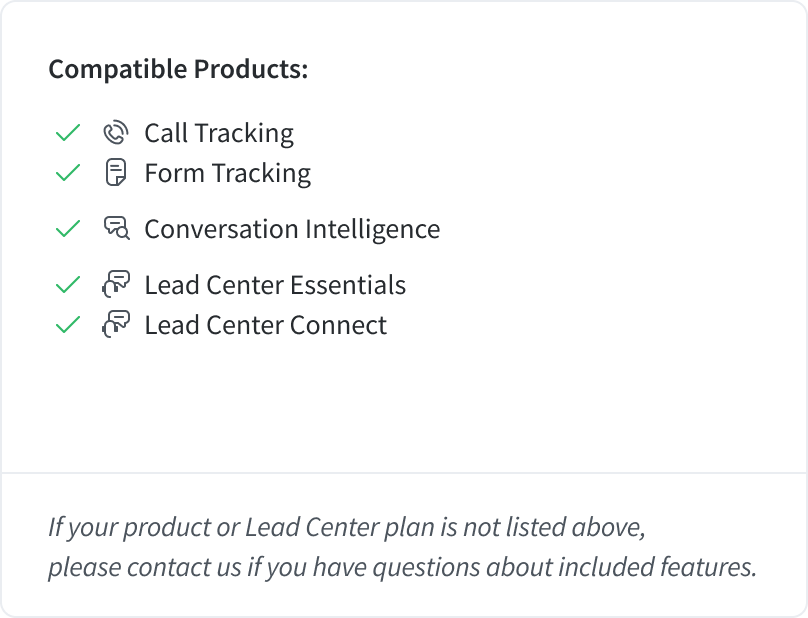 CallRail's filters allow you to pick the type of calls you'd like to display on your activity dashboard or in your reports. These filters allow you to access granular data about your calls so you can see the most pertinent data set no matter which filters you'd like to use. You can also save your filters to easily find calls that fit specific criteria at any time.
Getting started
Filters you've selected will stay applied to your data as you navigate through your call log and reports. If you use our custom reporting feature, you'll be able to save your filters.

Please note that for any date-based filtering, the maximum amount of time any communication record will be held for is 25 months. This is further detailed in our data retention policy.
Using Activity and report filters
Click Analytics in the navigation bar on the left.


Click Activity to filter your call log, or click Reports to filter calls that should appear in your reports.


Select the company whose data you'd like to view.


Select Add Filter from the filter bar.


Choose the filters you'd like to apply to your call activity or reports.


You can select First-Time Conversations in the drop-down after choosing the Conversation Type filter to find calls that not only meet your filter criteria but also came from new callers (based on the telephone number your customer called from).


Your filters will automatically populate after selection.
Saving filters
You can save a specific set of filters to use if you're using our custom reporting feature. When you save a filter, only the login you use will be able to see that filter.
Access your desired custom report by clicking on Create Report from the Custom list of reports in the left menu under the Reports tab.


Select the filters you'd like to save on your custom report.


Click Save at the top of the page.


Once your filters are saved with your custom report, you can use them at any time by accessing your custom report under the Custom list.


FAQs
Where are my saved filters from the old Call Log and other reports?
With the new Call Log and other new reports, the ability to save your filters has moved to our custom reporting feature instead of on the Call Log and other reports themselves. Our powerful custom reports allow you to save filters and create separate reports for each of your filter sets for greater visibility into the metrics that matter most to your business.