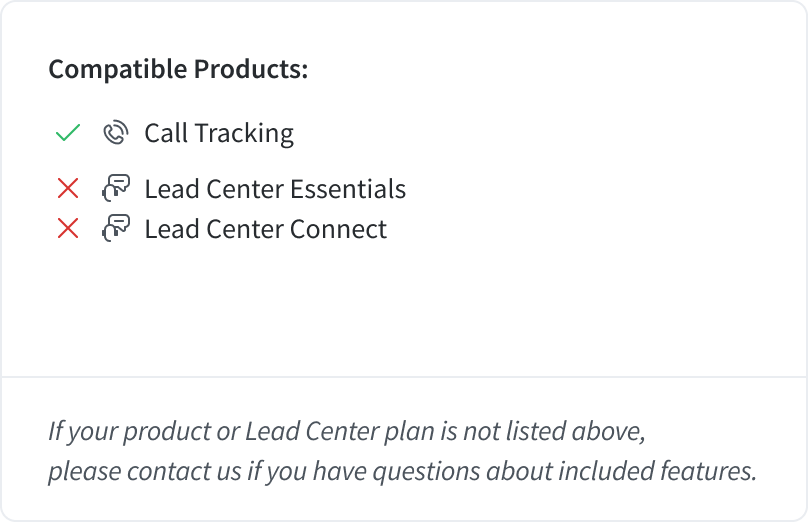 You can integrate CallRail with your existing Podio account to create specific tasks according to incoming calls and text messages. While CallRail does not have a native integration with Podio, there are two different ways you can integrate with Podio.
Getting started
We strongly recommend integrating with Podio by using Zapier. In order to build this integration, you'll need an active Zapier account first. Zapier is a subscription-based service that allows you to integrate software without writing any code. Using Zapier in conjunction with CallRail allows you to push your call data to third-party software like Podio. Other CallRail customers use Zapier to:
Add Podio items for new CallRail calls.
Add completed calls as items in Podio.
Create tasks in Podio based on phone calls or users in your CallRail account.
Learn more about Zapier and their services by visiting their website.
Using Zapier to integrate with Podio
More information on CallRail's Zapier integration can be found in our Zapier support article.
Using Podio's "Email to App" feature
Podio's "Email to App" feature allows you to create email notifications that can be pushed directly into Podio. This is strictly a backup method of integrating since we strongly recommend using Zapier instead. If you use this method, please be aware that results may vary based on Podio's email formatting capabilities. Those capabilities are prone to change and outside of our control.
With this method, you can create email addresses within your Podio account that can be added as notification users to your CallRail account. Then, you can set these email addresses to receive call notifications for specific tracking numbers.
Users are company-specific in CallRail. Use these instructions to create email notifications and users for each company you'd like to integrate with Podio.
Set up your email to app tool according to Podio's instructions.
Add a new user to your account for each email address you've created for your tracking numbers. In this case, we recommend creating these email addresses as Reporting users.
Create email notifications for the new users (your Podio email addresses) so that Podio receives notifications for incoming calls.