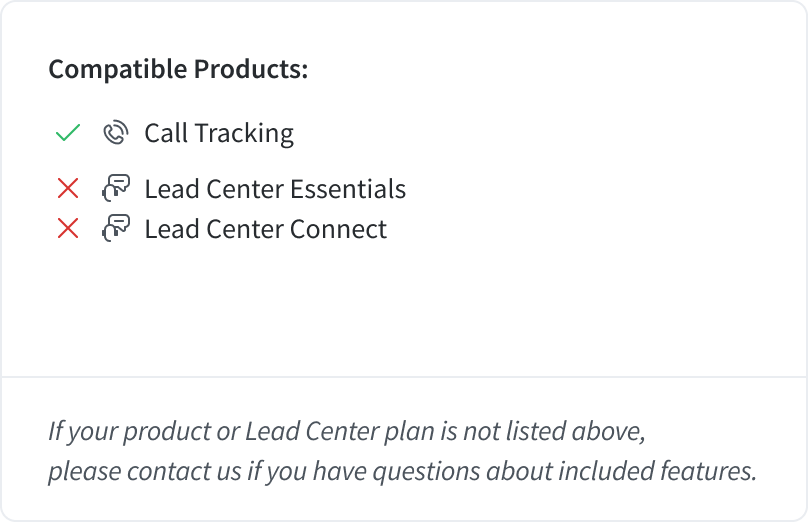 Once you've set up your Google Market Platform integration, You can follow the instruction in this article to start pulling call dimension reporting.
If you haven't set up your integration yet, follow the steps in our Google Marketing Platform Integration support article to do so.
Pull call conversion reporting
Click the app switcher icon at the top of your dashboard.




Choose Reporting & Attribution in the drop-down.




Select Report Builder on the top menu.




Select the Offline Reporting tab and click New Offline Report.




Select the report type as Standard > Conversions in the drop down.




Title your report at the top of the page.


Select a date range for your report.


Choose a file type for your report.


Select a Floodlight Configuration that contains the call_id custom variable. You can select multiple floodlight configurations if needed.




Add an Activities from the drop-down that is associated with your custom call Variable with "call_id" as the Friendly name (that you created in set up). You can select multiple activities if needed.


Click + add / remove under Dimensions.




Scroll to Custom Floodlight Variables and select your call_id Floodlight Variable.




Add other reporting Metrics and Dimensions to this report as needed.

Read this Google Marketing Platform help article for more information on reporting Metrics and Dimensions.


Create a schedule to automatically generate this report on a regular basis or skip this step to generate a one time report.




Click Run Now to generate the report.