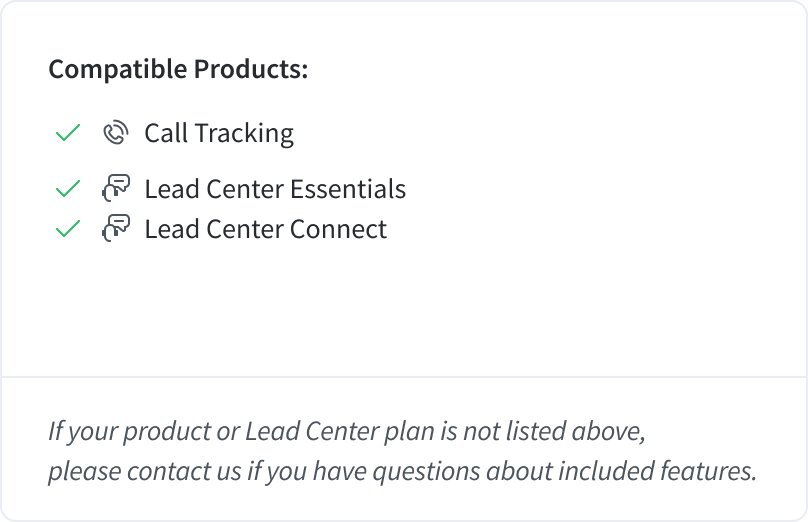 You can update your source tracking number settings to report to Google Analytics with a custom source, medium, and/or campaign. This allows you to optimize the way your call data reports in Google Analytics. Defining custom values is only available for source tracking numbers.
Custom sources, mediums, and campaigns
Follow the instructions below for each tracking number whose value you'd like to change for Google Analytics.
Click the Settings icon on the left navigation bar.


Choose the company whose tracking number you'd like to update.


Click the Pencil icon for the tracking number you'd like to update to go to its main configuration page.


On the next screen, click the Pencil icon in the upper-right of the Advanced Options menu.


Under Google Analytics, input your preferred value for use with your Google Analytics Integration. Alternatively, you can choose to not report to Google Analytics for this number.


Select Save at the bottom of the section to update your settings.