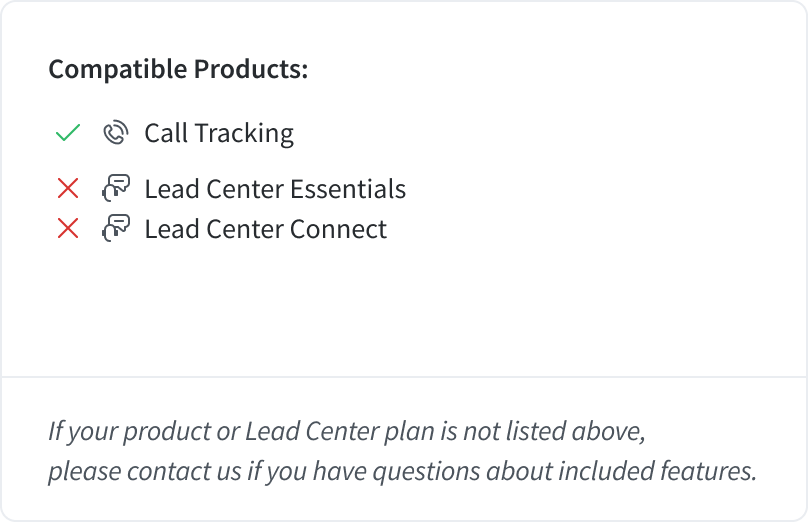 The Unique Callers report provides an overview of the calls received from a specific telephone number. At the top of the report, you'll see the telephone number that calls you the most, and specific details about the campaigns, and the most recent calls from your top callers.
Getting started
CallRail defines callers by their telephone number. Unique callers in this report will be populated by their caller ID information.
Need to print, export, or save a report? You can follow the instructions in this article to do so.

Unique Callers report
Use these instructions to access your Unique Callers report for a specific company.
Click Analytics in the navigation bar on the left, then click Activity at the top of the page.


Select Unique Callers under the Calls header in the left menu.


Choose the company whose Unique Callers Report you'd like to view.


Choose an interval for how your data will be presented. The interval options available here will vary based on your date range. Your filter options are dependent upon what you choose in this drop-down.




The report initially loads with a list of unique callers received by all companies. The columns display information related to each call. Use the Edit Columns button to choose which columns you'd like to see on this table.


If you'd like to search for specific names, numbers, or locations within the "Contact" column of the report, use the Search Contacts field at the top of the table to find your desired information.




Use the filter panel at the top of the report to determine which companies and types of unique callers you'd like to see within a particular timeframe.




Use the company drop-down to choose which companies should be on this report. You can select as many or as few as you'd like.


Use the date range drop-down to select the timeframe for the unique callers you'd like to see on this report.


If you choose to drill-down further, select Add Filter and pick the additional filters you'd like for your report. This drop-down only shows if you're adding filters.
FAQs
What's the difference between a first-time caller and a unique caller?
A unique caller represents a call from the same person (distinguished by caller ID information). If you receive a call from the same person, but they call you from two different telephone numbers, they would count as two unique callers.
A unique caller is not necessarily the same as a new caller because repeat callers will make up the data in your Unique Callers report, while a new caller would be someone calling you for the first time.