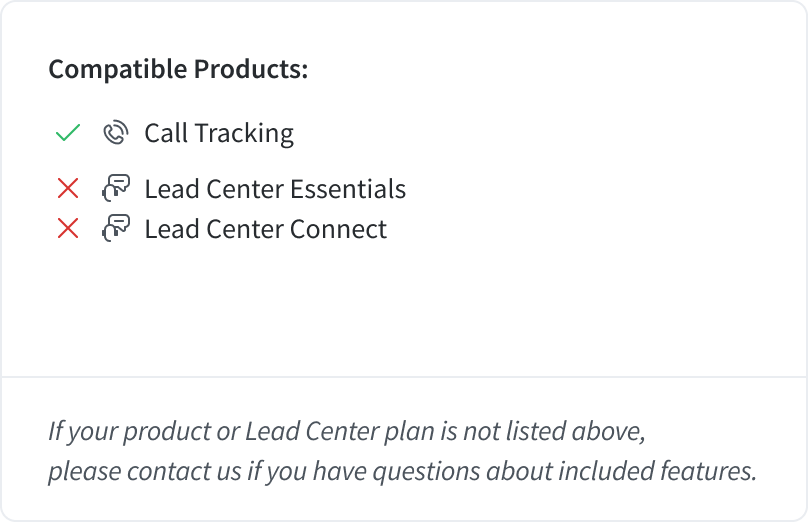 Each of your CallRail companies has a Primary Company Phone Number. This number is a non-CallRail number that serves as a backup number. If you have tracking numbers that route to Lead Center, and you deactivate your Lead Center plan without rerouting those numbers, they will be routed to your Primary Company Number.
Getting started
For the first company you create on your account, the destination number you entered when you created your first call tracking number will be used as your Primary Company Number by default. For each additional company, you will be prompted to enter a Primary Company Number during the company creation process.
If a company was created before the Primary Company Number was added as a feature, it may not have one. You can follow the steps below to check or update the number. You can change the number at any time.
Adding or changing a Primary Company Phone Number
Click on the My Account icon in the top left corner of the screen, then click Account Settings.


Click All Companies in the sidebar on the left.


Find the company you would like to edit in the list. Click the gear icon on the far right side of the row to open the company settings menu, and choose Edit Company from the dropdown.


Enter the non-CallRail phone number in the Primary Company Phone Number box. Click the Update Company button.