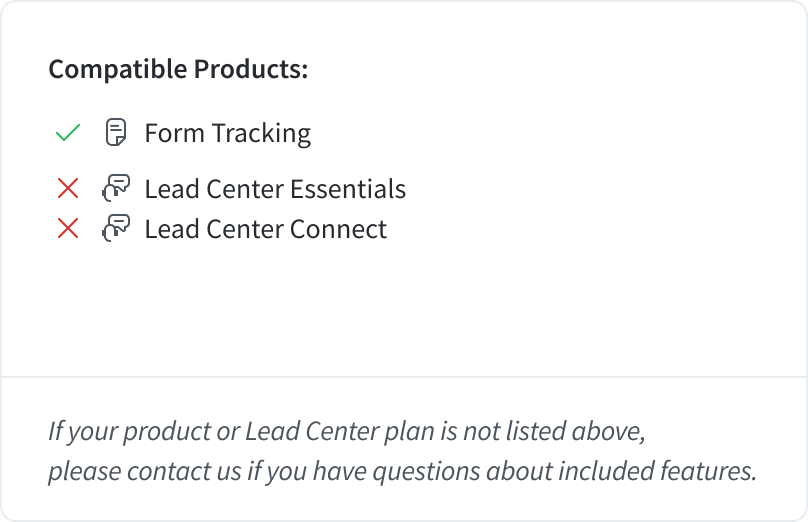 You can receive notifications when a potential lead has submitted a form on your website. These email notifications include each field your customer completed on your form, as well as the marketing campaign information for that customer.
Getting started
Email notifications include a link to that customer's timeline in your CallRail account so you can get a detailed history of each interaction they've had with your business.
If you'd like to go a step further with your notifications, you can also set up a Quick Response notification for your form. With Quick Response notifications, we will instantly call or text you when customer submits a form. These notifications will include a link to the form and the customer's phone number.
Learn more about Quick Response notifications.
User permissions for notifications
You can create or update notifications for your personal login at any time. If you need to manage another user's notifications, you'll need to be an administrator or a manager. Here are the user permissions for notification emails:
- Administrators can create or edit notifications for themselves and any other user on their account.
- Managers can create or edit notifications for themselves and any users in companies they're assigned to.
- Reporting users can only create or edit their own notifications.
For more details about the different user types in CallRail, check out our support article: Users.
Form submissions email notification example
Here's an example of the type of email notification you'd receive when someone submits a form to your website: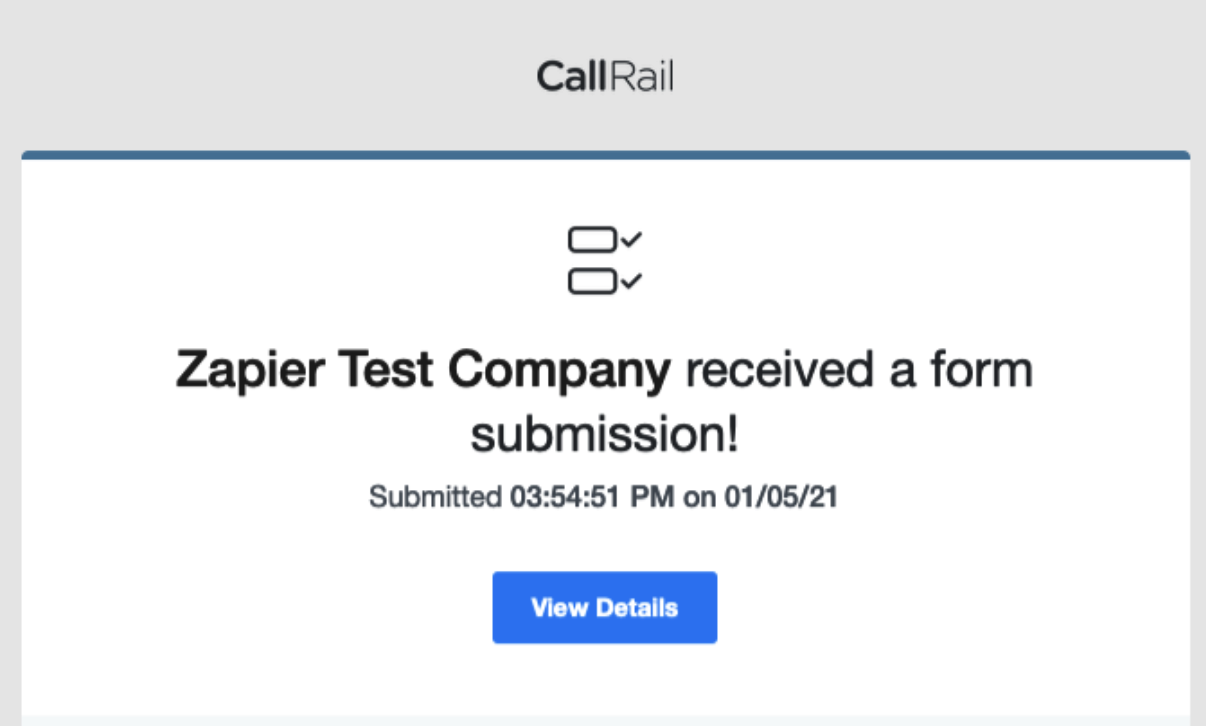 Create a form submission email notification
Use these instructions if you'd like to receive a notification email for yourself or another user on your account when someone fills out a form on your website.
Click the Account icon in the top left to open the My Account panel, then click Notifications.


Choose Forms from the Notifications header on the left.


Click Create Notification.


Choose the company we should include in your notification email and the user who should receive this notification. Only administrators and managers on your account will be able to choose a different user than themselves on this step. Reporting users can only create notifications for their own login.

Please note: you can also choose New Email Recipient to send the notification to a specific email address.


Click Save when finished.