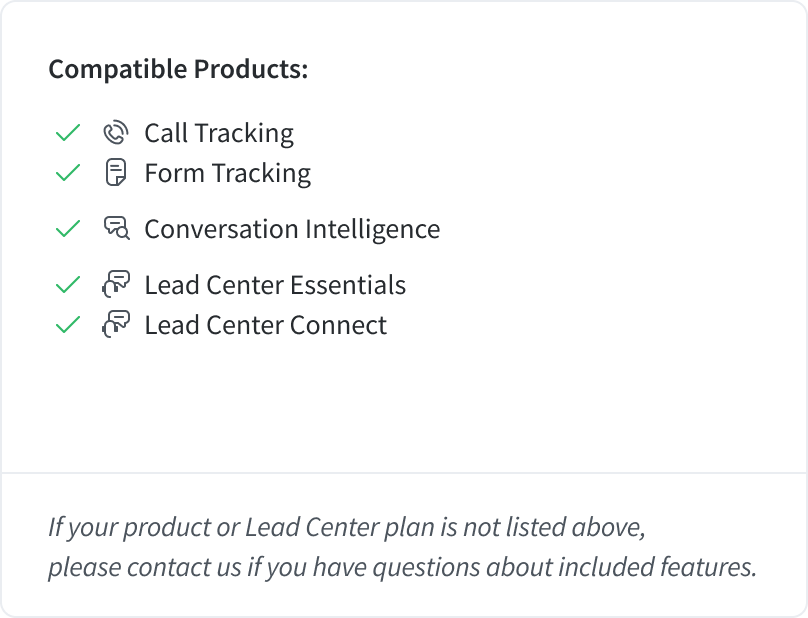 Be notified of important account information inside the CallRail application such as failed integrations, billing info, and if your website pools are swapping too quickly.

In-app account alerts
Account alerts notify you at an account-level of important information in your account. These alerts are not company-specific and give you notifications across your entire account. To view in-app account alerts:
Login to your CallRail account.


Click the bell icon in the bottom, left corner of your account. The red dot indicates that you have unread alerts.




The sidebar will populate with any alerts for your account along with links to take action on that alert.

JavaScript snippet alert
The notification to install your JavaScript snippet will take you to the first company alphabetically that does not have the JavaScript snippet installed.

You can then proceed through each company that does not have the JavaScript snippet installed. For more information on how and why to install your JavaScript snippet, follow the instructions in this help article.
Website pool swap alert
This notification will alert you if the tracking numbers in a website pool within your account are swapping too fast to accommodate all traffic they are set for.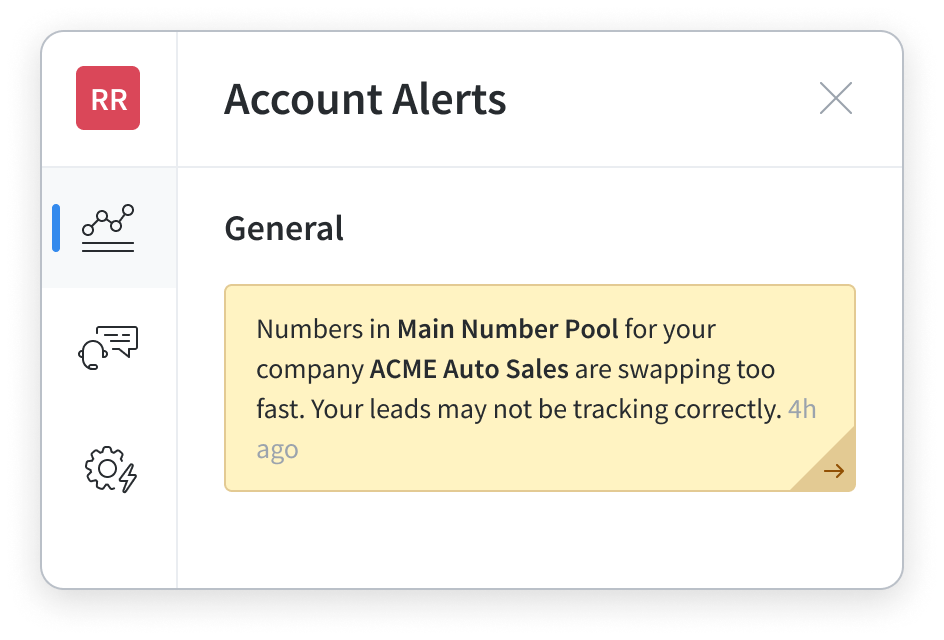 Clicking on the alert will take you to the website pool's Number Assignment Table. From this page, you can add more tracking numbers to ensure that each visitor receives their own number and your data remains accurate.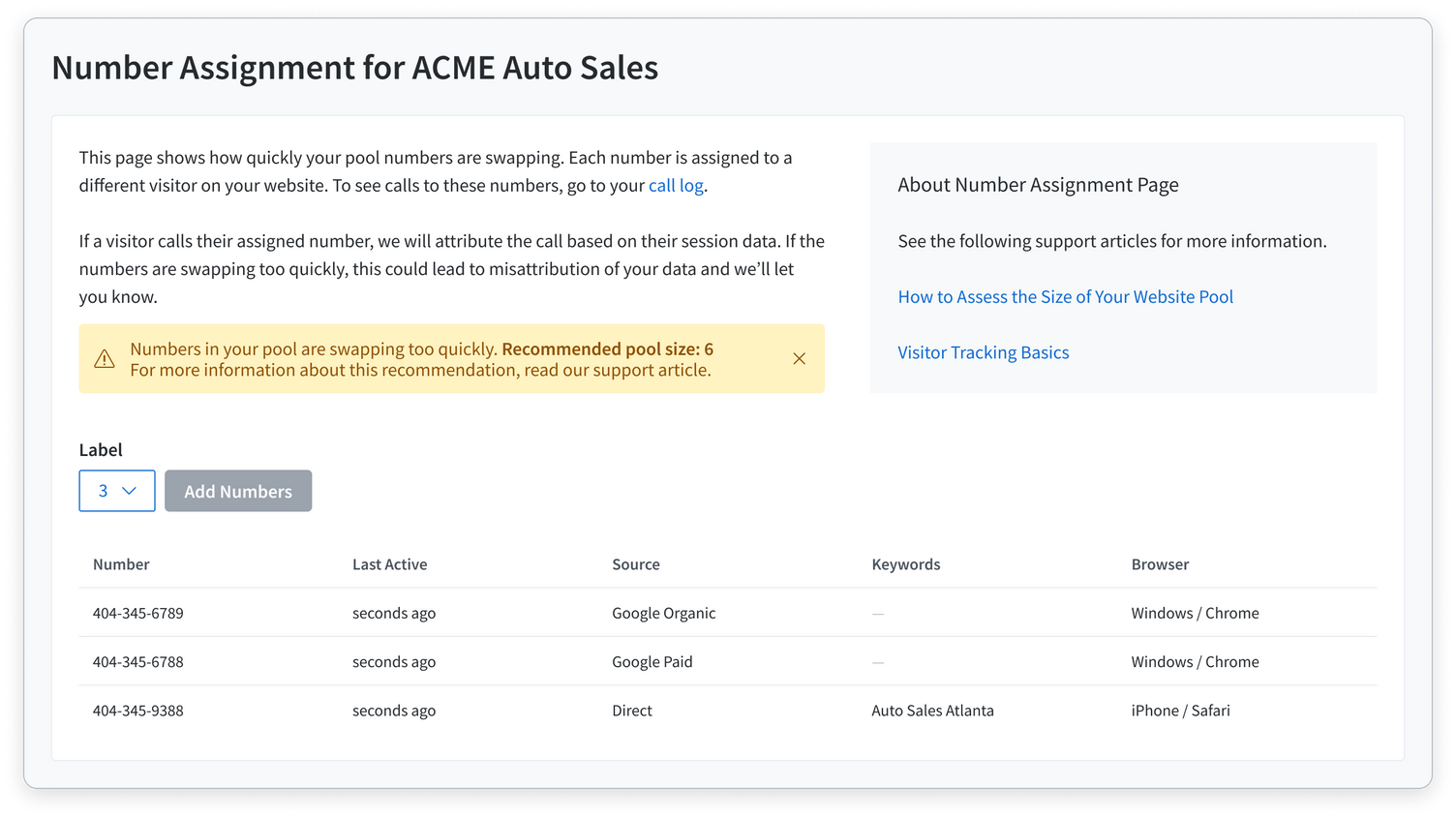 For more information on the necessary amount of tracking numbers to place in your website pool, see this help article.