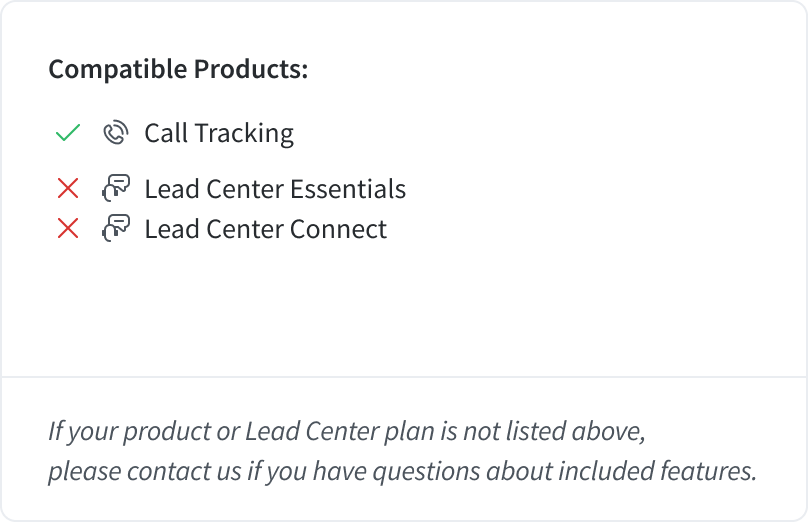 Multi-location tracking allows you to create additional website pools and configure multiple swap targets per company. In this article, you will learn how to enable these features in your account.

You can use multiple website pools if your business has several locations and you want to track visitor sessions for the same company in your account. Learn more about website pools.
You can use the Multiple swap targets feature if you want to swap more than one unique number with a single tracking number. Learn more about swap targets.
Getting started
You must be an administrator on the account to enable multiple website pools or multiple swap targets. If you aren't an administrator and try to enable these features, you will see a message directing you to contact your administrator.
Enabling multiple website pools and swap targets
Follow these instructions to enable multiple website pools and swap targets in your account. Once you enable these features, any administrator or manager on your account can use them.
Click the Account icon, then click Account Settings.


Choose Details from the Account header.


Click the checkbox for Allow the creation of multiple website pools and/or Enable multiple swap targets.


Click Update Account to save your changes.
Administrators can enable multiple website pools when creating another website pool in the account.
Administrators can also enable multiple swap targets by clicking the link on the edit number view in the Tracking page.