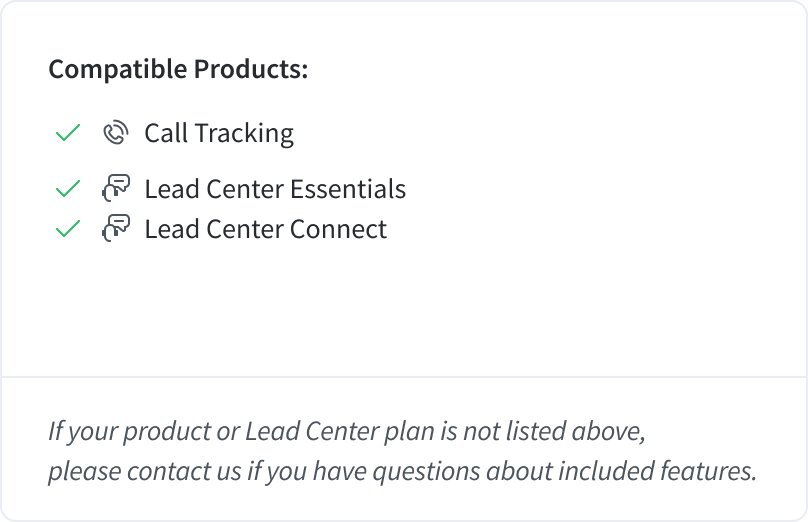 Using CallRail's Call Flow Builder, you can create unique call flows that route your callers to your business according to your personal preferences. Each call flow that you create is able to be assigned to any tracking number that lives within the same company where you created your call flows. This means you're able to quickly and easily assign a unique call flow to multiple tracking numbers without having to create or edit multiple call flows.
Getting started
Call flows are company-specific within your account. Once your call flow is assigned to your tracking numbers, we recommend placing a few test calls from a telephone number that's not included in your call flow to ensure your calls are routing as expected.
If you want to duplicate a call flow from one company to another, you can use this help article instead.
Shared call flows
Each call flow you create can be assigned to multiple tracking numbers that are within the same company. Use these instructions to assign a call flow you've already created to multiple tracking numbers.
Call Flows can only route to a destination number in the country selected at the top of the call flow, or a U.S. or Canadian number.
Click the Settings icon on the left navigation bar.


Choose the company whose call flow you'd like to update.


Click on the name of the tracking number you want to route to your call flow.


Click the pencil icon in the top right hand corner of the box at the top. This box is called Number Options or Website Pool Options.


Scroll down to the section called Forward Calls To and click the Call Flow tab.


Select the call flow you want this number to route to from the dropdown menu.


Click Save. The changes will go into effect immediately. Repeat these steps for every number you want to route to the call flow.


In the pop-up window, assign your call flow to one or more of your tracking numbers. Click Assign when done, or click Skip to skip the step for now. If you skip this step, you can assign call flows to tracking numbers on the All Numbers page at any time.