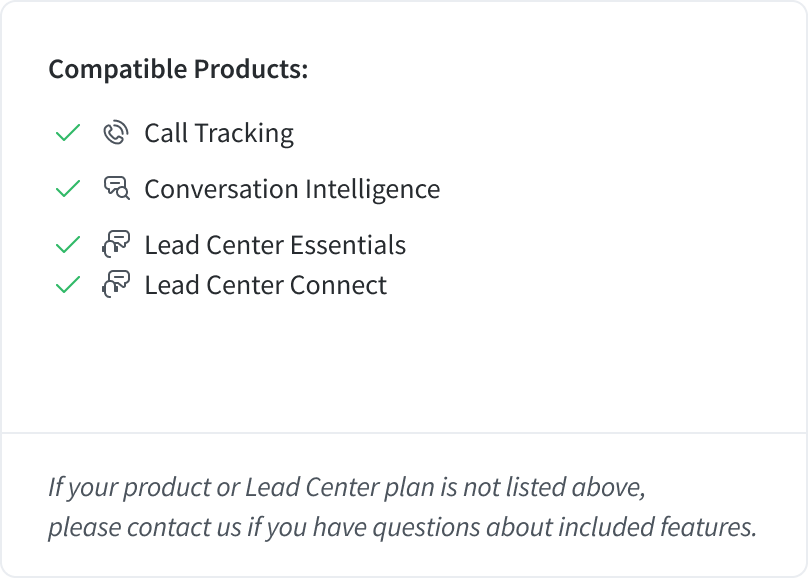 If you are using a Voicemail step within the Call Flow Builder and are on a Conversation Intelligence plan, you'll have the option to enable CallRail's voicemail transcription. Once your tracking numbers have received voicemails, you'll be able to review your voicemail transcripts in your Voicemail report, caller timeline, and email notifications.
Getting started
Transcription will be billed at your Conversation Intelligence plan's cost per minute. If you have included usage in your plan, your voicemails will apply to that total.
Use this help article to learn more about CallRail's Voicemail report.
Use this help article to learn about email notifications for missed calls and voicemails.
Reviewing voicemail transcripts
Follow these instructions to review voicemail transcripts on your call log.
Click the Analytics icon in the left navigation bar.


Select Activity at the top of the page.


Find the caller whose voicemail transcription you'd like to review, and click to view their Timeline at the far right of their call's row.




Read your voicemail transcription on the right side of the page.
FAQs
Will I be charged for a transcription if the caller doesn't leave a message?
No. Any voicemail transcription that is blank, or says "(background noise)" or "(background conversation)" will not appear on your invoice.