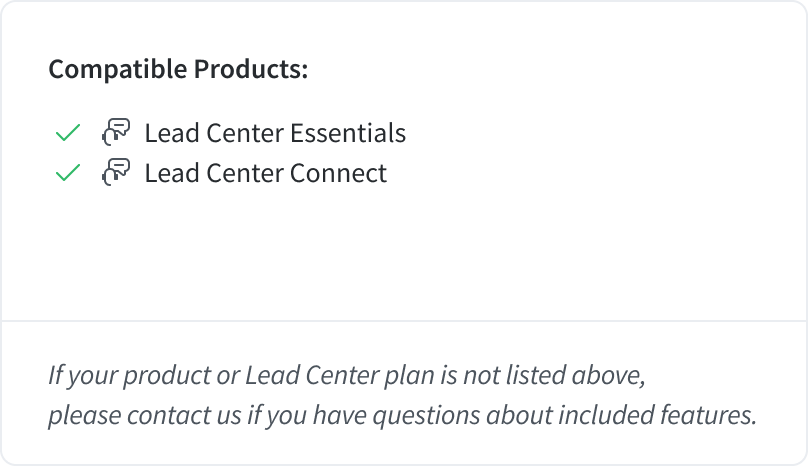 Desktop notifications are alerts that appear in the top-right corner of your computer screen when you receive an incoming call, text, chat, or form submission. They help prevent missed calls and are a convenient way for agents to stay on top of their interactions.
Getting started
As long as you have Lead Center open in one of your browser tabs, you'll always see an alert when you receive an incoming interaction, no matter which tab or window you are currently viewing.
Turning on notifications
The first time you access Lead Center with your web browser when your first call, text, or form submission comes in, you will be prompted to allow Lead Center to send you notifications. Click Allow.


To turn on Lead Center desktop notifications manually, access the notifications settings in your browser and add Lead Center to the list of websites that are allowed to send you notifications.


If you are prompted to enter Lead Center's URL, use: app.callrail.com


System-level notifications settings
If you have tried to turn on desktop notifications by adjusting your browser settings but they are still not working, you may have to adjust your settings at a system level, which applies to your entire computer.
For Windows 10 users, you can manage system-level notifications from your Systems menu.
For Mac users, you can manage systems-level notifications settings from your Systems Preferences menu. This includes putting your device in or out of Do Not Disturb mode.
Chrome pop-up troubleshooting
Lead Center needs pop-ups to be enabled in your browser in order to receive incoming call notifications. If you use Lead Center while pop-ups are deactivated, you will not receive incoming call notifications. Follow these instructions to enable pop-ups from Lead Center in Chrome.
Still have questions? Reach out to our Support team, we'd be happy to assist you.