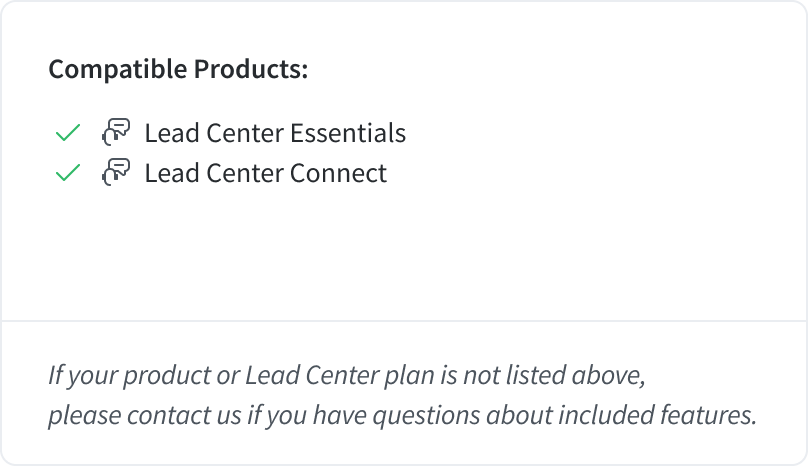 What is Lead Center?
Lead Center was designed with small businesses in mind, to help consolidate and organize your interactions with customers and prospects. It serves as a lead management system, unified communications hub, and virtual phone system — all rolled into one, easy-to-use tool.
Please note: International accounts can also use Lead Center. However, you can only receive inbound international calls. You will not be able to place outbound calls to international numbers. You can only place outbound calls to U.S. and Canadian numbers.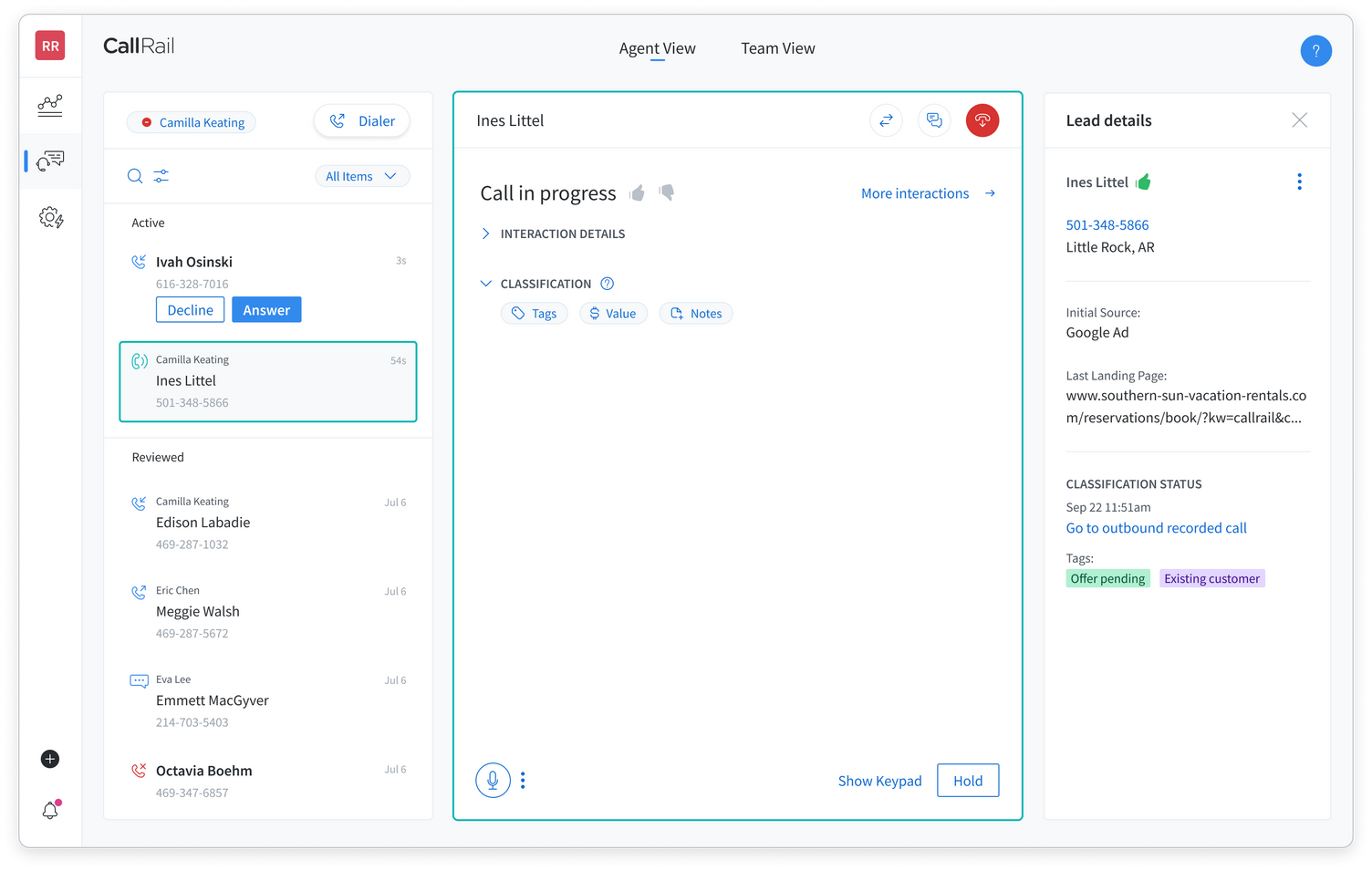 What's offered in Lead Center?
Lead Center has been built to help streamline your business and includes the following features:
Intuitive design.
Ability to handle calls, texts, chats, and form submissions in the same inbox.
A mobile app that integrates Lead Center with your smartphone.
Ability to set agent availability.
Ability to assign agents to teams.
Call queues that put incoming calls in a line and then route them to agents as they become available.
Call queues that allow you to choose or upload hold music.
Call monitoring for administrators, including barge and whisper monitoring.
MMS texting capability for multimedia files (Please note that MMS text messaging is not available for HIPAA pricing plans).
Individual agent voicemail messages.
Quick Texts, which allow agents to save time by keeping an archive of commonly used text. messages that they can send to prospects and customers with the tap of a button.
Ability to mark calls as spam.
System-level dashboard view organized by team for quick insights.
Unlimited softphone minutes.
Unlimited SMS messaging on Lead Center Connect plans.
Ability to chat with customers and create your own chat widget for your website.