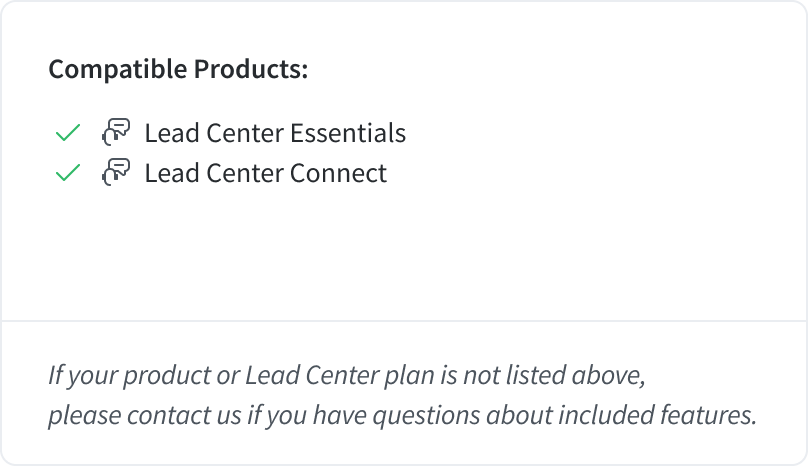 Heads up!
There is a new version of the iOS Lead Center mobile app! Check out this article to learn more about the changes.
You can configure a range of notifications for calls and text messages for the Lead Center mobile app. These notifications will appear on the home screen of your mobile device, keeping you up to date with all your call activity.
Getting started
Download the Lead Center mobile app using one of the links below for your device:
Enabling push notifications
Log into the Lead Center mobile app and tap the three bars menu icon at the upper left-hand corner of the app.


Tap the Settings link at the bottom of the menu.


Select Notifications.


Turn the toggle on to Allow Notifications.
Customize notification types
You can choose what types of notifications you would like to have sent to your device to best suit your needs. You can choose any combination of the following notification types:
Missed Calls - phone calls that went unanswered and did not leave a message.


Voicemails - missed phone calls that have left a message.


Incoming SMS Conversations - new SMS messages that have not been answered.


Active SMS Conversations - new messages from an ongoing SMS conversation.