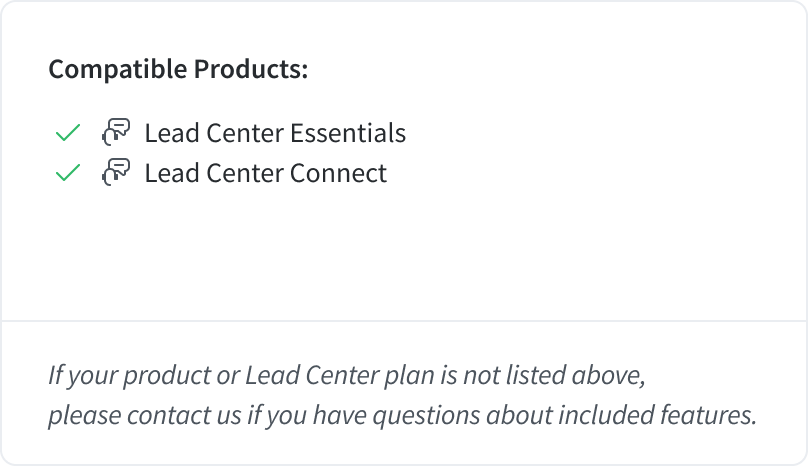 Each Lead Center agent has their own set of permissions that allows them to access and use certain features in Lead Center. This includes setting up a voicemail box unique to one agent, turning on Focused Inbox, as well as setting monitoring and viewing permissions for agents and teams.
Getting started
If you're an agent yourself, you can edit your own permissions. If you're an administrator on your account, you'll also be able to edit other agents' Lead Center permissions for the companies you have access to.
If you haven't set up a Lead Center agent, follow the instructions in this article first.
Lead Center permissions
Use these instructions to edit your own Lead Center permissions, or someone else's (if you're an administrator).
Click the Settings icon on the left navigation bar.


Choose the company where you'd like to edit Lead Center permissions.


Click Workflow at the top of the page.


Choose Lead Center Agents from the Manage header on the left.


Find the user whose permissions you'd like to update, and click the pencil icon to Edit their settings as desired.



- The Monitoring permission allows this agent to monitor any active call in Lead Center, including a call that another agent is handling.

- The Focused Inbox setting changes how your leads are assigned. If you'd like for leads to always show in the inbox of the agent who last handled their call, you'll want this setting enabled.

- The Team View setting allows this agent access to the Team View page, which includes queue stats and team stats.

- The Agent Voicemail permission sets up a virtual mailbox unique to this agent. If you enable this setting, you can type in your own voicemail message we'll read to the caller in a robot-like voice, or upload your own recording by using the "Play Recording" tab.


When you've finished updating this agent, click Save User.
FAQs
Can I set up agent permissions for more than one agent at a time?
Currently, you can only edit one agent's permissions at a time.