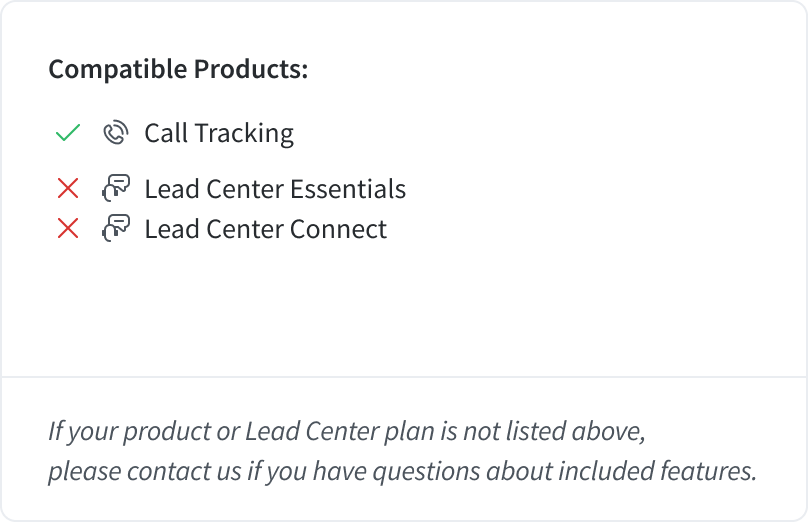 You can use visitor tracking to determine exactly how the visitor came to your website and the marketing source, page views, search keywords, and campaigns that led to the call. CallRail recommends that visitor tracking be used by anyone who has a phone number on their website.
Follow these steps to set up visitor tracking in minutes!
Click the + Create button on the left navigation bar, and click Phone Number.


Select I'll use it online, then select On my website.


Select Calls, keywords, & web sessions.


Insert your business number or Lead Center agent where you would like to route incoming calls.


To gain ultimate granularity on your visitor data, select All visitors (recommended).


We default to creating a pool of four tracking numbers to track unique visitors, and an area code local to your business number. After that, you can name your visitor tracking number (named Website Pool by default). These options can be changed later if needed.


Select the number features you'd like to use.


Click Activate Tracking Number.


Now that your visitor tracking number is ready to take calls, select Install the Javascript Snippet, which is the tracking code that we use to serve your new numbers up on your website. This will enable you to start generating calls from your website in CallRail!


Install the CallRail Javascript on your website using one of our various installation methods.
Congratulations, you have successfully installed visitor tracking on your website! You will begin seeing calls in CallRail that have been generated from your website traffic, and the marketing source and visitor session data that drove the engagement with your business.