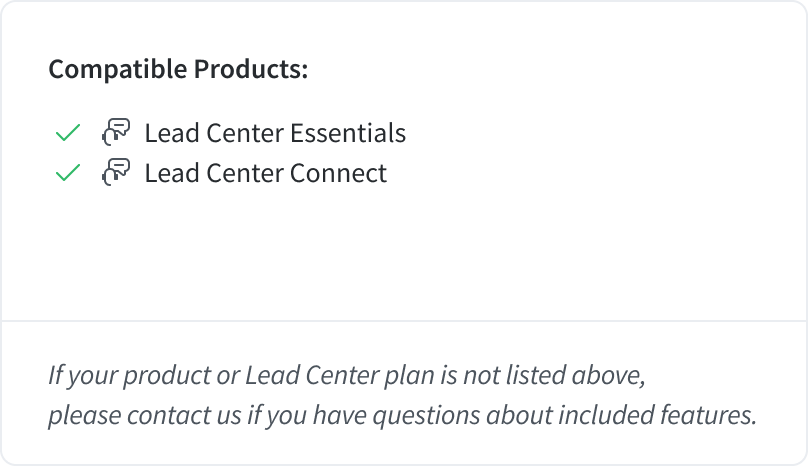 If you're noticing an uptick in dropped calls or your sound quality isn't functioning as expected, you can use the articles in this section to help you test and troubleshoot.
Getting started
There are a few things that can impact sound quality. First, let's look at the main things that occur in your network that can affect sound quality.
Jitter - when voice data packets are sent in the incorrect order.
Latency - the time it takes the media packets to traverse the network.
Packet loss - when voice data packets do not reach the destination.
Bandwidth - the measure of how much data your connection can transfer at one time.
Next, we've collected the most common call quality symptoms and the network qualities that often cause them. If one of the sections below describes the specific issues you are experiencing on calls within Lead Center, you can use the guide linked in that section to help you troubleshoot.
Call quality symptoms
Static, choppy, or distorted audio
If you are experiencing this type of audio on your Lead Center calls, please review our guides on Jitter, Packet Loss, and Bandwidth for troubleshooting steps.
Unable to hear callers
There are a few possible causes of this behavior. If you are using a headset, USB microphone, or Bluetooth, please ensure your audio sources are configured correctly, and microphone permissions are enabled by following this guide.
If you are still experiencing issues after checking your audio settings in Lead Center, follow our guides for reducing latency, and testing network bandwidth.
Speaking over each other
This is typically caused by high latency. Use this guide to assist in testing and reducing latency of your network.
Dropped calls
This is typically caused by reduced network performance. Use this guide to assist in testing and troubleshooting your network bandwidth.
Can't place or receive calls
To receive and place calls in Lead Center, ensure you have been added as a Lead Center Agent, and have a tracking number configured to route calls to you.
Calls aren't ringing
If you notice calls aren't ringing in the Lead Center desktop app, you can use this guide to help you troubleshoot.
Not receiving notifications
If you are not receiving notifications in the web app, use this guide to check your desktop notification settings in Lead Center. If you are using the Lead Center mobile app, you can follow this guide for additional troubleshooting steps.
Can't send or receive text messages
Follow this guide for more information on Text Messaging Compliance Registration.
Unable to see my team's interactions
If you have enabled Focused Inbox, you will only be able to view your personal interactions in Lead Center. Check out our Community post on Focused Inbox to learn more.

We recommend placing several test calls while troubleshooting. If you are still having issues after following the troubleshooting steps in the guides provided, please contact our support team and provide call examples.